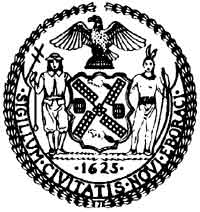 Here is a list of people in the political sphere that have a role to play with the school situation in Downtown Brooklyn.
City Council: Nearly all of Downtown Brooklyn is in District 33 represented by Democrat Stephen Levin. He also represents Brooklyn Heights, parts of Cobble Hill, Boerum Hill, DUMBO and Williamsburg and Greenpoint.  He has been involved with other educational issues in the district including helping P.S. 8 expand its middle school to its new location and rezoning in Park Slope and supports a new school seats in the neighborhood. Some of the school zones that extend into Downtown Brooklyn overlap with other city council districts including Laurie Cumbo (D35 in Fort Green) and Brad Lander (D 39 in Cobble Hill).
State Assembly Representative: Most of Downtown is now represented by Democrat Jo Anne Simon. She represents Brooklyn Heights, Boerum Hill, Carroll Gardens, Cobble Hill, Columbia Waterfront, DUMBO, Gowanus, Park Slope, Prospect Heights, and Vinegar Hill. She has been very active in education related matters in her district.
State Senator: Most of Downtown Brooklyn (west of Jay Street) is in District 18 and is represented by Democrat Valmanette Montgomery. She also represents Gowanus, Red Hook, Fort Greene, Clinton Hill, Bed Stuy, Sunset Park and parts of Park Slope. She was elected in 1984 and was head of Community School Board for District 13. A small portion of Downtown is represented by Daniel Squadron who has been very involved in the issue of overcrowding at P.S. 8 and the 8/307 rezoning..
Downtown Brooklyn Partnership. The DBP is a "not-for-profit local development corporation whose mission is to advance economic development activities in Downtown Brooklyn."  It is a quasi-city agency that was set-up to facilitate and manage the new development in Downtown Brooklyn following the upzoning in 2004. Now led by Tucker Reed. Recently all of the Downtown Business Improvements Districts (BIDs) were consolidated under the auspices of the DBP, including the Metrotech BID which covers most of the business and residences north of Fulton Mall.
Here is a list of other players involved with bringing a new school to the neighborhood: